TEHO MAJAMÄKI'S DEBUT ALBUM TRAVELOGUE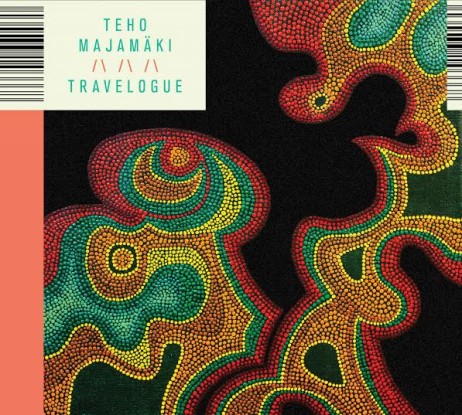 Hello!
My name is Teho Majamäki. I'm a musician, a multi-instrumentalist and a craftsman of music.
The years of hard work have brought me here, where I have finally released my first album for the world to hear. And the great journey continues.
The Background
When I was seven years old, I gave my friend's new drums a try. Ever since that moment, I've found myself constantly connected to music. I'm addicted to the sounds of any given physical object when touched by the musician. Throughout my career, I have had the priviledge of working together with talented and highly creative musicians. During the past 15 years, I have travelled across the world gathering sounds for my fisrt solo release.
My recordings aroused the interest of several music industry professionals and as a musician I was trusted enough to be signed for a record deal in 2013. It seemed as if my dream of releasing a solo album was finally coming together. Then something surprising suddenly happened. My record label, the highly-regarded Exogenic Records, active since 1996, announced that they would cease all of their music releasing and publishing activities in 2015. This happened just as we had agreed upon the schedule for the release of my upcoming album. After discussing the situation with various music industry professionals, I decided to stick to the original schedule, and to try and fund the project with a crowdfunding campaign via Mesenaatti.
My travels in sound began in 2000 and took me through Australia, Tansania, Japan, India, Spain, and back to Finland again. This project, which started taking shape in my mind already during the 1990's, is deeply characterised by my gratitude to all old and new friends who have given their best in helping me to put this album together. Dear friends, now it's your time to help us take the next step.
Click here to watch the first video "One Thousand Names of God"
One approaches making music in the same way I approach life: A musician is an explorer on a quest across unknown territory in order to find something new, which hasn't been heard before. I seek to express the constant state of flux so evident in life. The perfect moment appears and then quickly disappears. But the music captured in the moment remains.
The Group
I have played all of the instruments on this album myself, excluding the following:
Verneri Pohjola, trumpet (track 2, 3, 6), Ilmari Pohjola, trombone (2, 3, 6), Kari Hulkkonen, bass (1), Linda Fredriksson, saxophone (4), Jukka Orma, guitar (5).
I am honoured to have the following vocalists on board on the album:
Ismo Alanko, Ville Valo, Johanna Kurkela, Karri Miettinen, Hossni Boudali, Stina Koistinen, Linda Fredriksson, Jenia Lubich, Salla Luhtala, Kanata Okijima, Antonio "El Fofo" Salazar Heredia, Niillas Holmberg and Ulla Pirttijärvi.
Also including the following irreplaceable group of professional talent:
Editing: Tuomas Norvio
Co-writing: Samuli Laiho
Arranging: Okke Komulainen and Verneri Pohjola
Post-production: Samuli Kosminen
Mixing: Riku Mattila, Tuomas Norvio and Samuli Kosminen
Graphic design: Jussi Karjalainen
The stories heard in this music are a result of the various spontaneous encounters during my travels. They are love letters to the places, people and moments I have been lucky enough to meet. I think the most important thing in encounters between people is not its longevity but rather the sincerity and the genuine nature of the situation in that precise moment. It all comes down to the willingness to share something. I have a strong feeling that music is all around us, all the time. We can hear it if we only stop and listen. There has never been a need for a shared verbal language in these moments of creating music. Music is the very language understood and shared by all.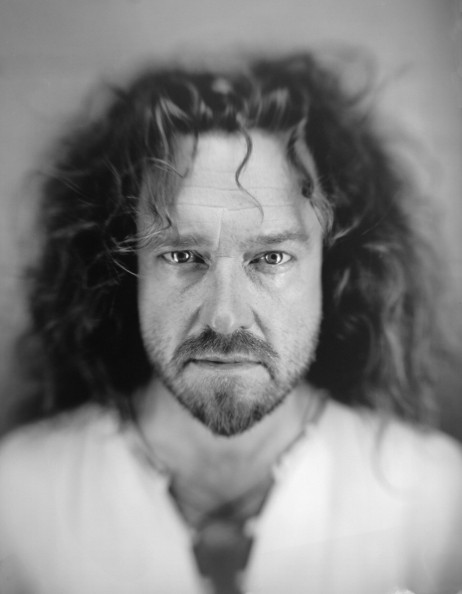 I very much wish that this music filled with the talent of many musicians dear to me would be made available for you and everybody else willing to listen. By listening my Travelogue album, you too can join me on a journey into a clay hut in a small village called Ifakara in Tanzania, onto a wooden pier in Lapland to heir the Sami art of "joiku", into the Japanese suburb echoing the bright and joyous shouts of small children, into a temple filled with sacred mantras in India, and into the subtropic rainforests of Australia.
Every one of you can be part of this journey.
THANK YOU
Teho Majamäki
ps. You can follow the rest of the journey through my Facebook page and on the internet.